Fabrication/Assembly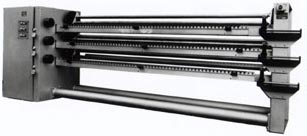 Triple Head Spot Beammer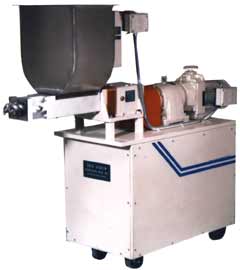 Twin Screw Side Feeder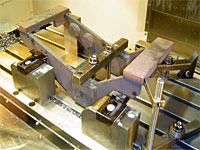 Stainless Steel Fabrication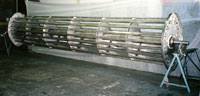 Assembly for Custom Machinery

Assembly - With 10,000 sq. ft. of shop space, there is plenty of room for assembling small custom machinery to your specifications. Whether you have an idea or have a complete set of prints, we can help turn it into production.
Triple Head Spot Beammer - This machine was engineered and manufactured completely by M & S Machine. It is one of many that are in operation today across the country!
Twin Screw Side Feeder - This is one of our latest additions to our small custom built machinery line. It serves the plastics and rubber industry.
Slow production? Flaws in your product? - Let us look at your old machinery and bring it back to it's full potential. We can rebuild machinery at your plant or be more cost effective and rebuild it at ours.
Fabrication - M & S Machine specializes in providing high quality, close tolerance custom metal fabrications. Welding and precision machining for a broad spectrum of industries including, automotive, defense, medical, and commercial, to name a few.

With diverse equipment and highly skilled, certified journeymen, M & S Machine focuses on helping clients reduce manufacturing costs and improve delivery schedules. Timely quotations on prototypes and short to medium production runs are available.

Welding - Tig/Mig and Arc metals such as Aluminum, Stainless Steel, Hastaloy.

Machine Assembly

Prototypes

Small to Medium Production Runs