Precision Grinding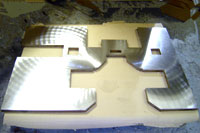 Main Plate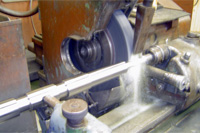 Cylindrical Grinding

Blanchard Grinding - M & S Machine's Blanchard Grinding department can grind up to 62" swing corner to corner with our high powered, 100 H.R, A.C., main spindle motor rotary surface grinder.

Our grinding operators are experienced in rotary grinding and surface grinding most any type of magnetic and non-magnetic parts, including side plates, base plates, parallels die plates, mold plates, shear blades, fixtures and fabrications. Please call us today for your Blanchard grinding or surface grinding needs.
Production Grinding
Tight Tolerance Grinding
Experimental Grinding
Cylindrical Grinding

Offering a sizable scope of OD grinding needs, M & S Machine can work with cylindrical shafts ranging from 1/2" to 14" in diameter and 1" to 60" in length.

Whether you need high-volume or small lots of intricate parts, M & S Machine can provide excellent quality, fast service and competitive pricing on all of your cylindrical OD grinding jobs. Let us quote you on your next OD Grinding Job.