CNC Milling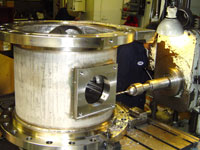 Horizontal Milling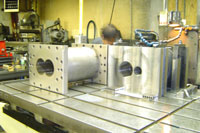 Extruder Barrels

Packing Equipment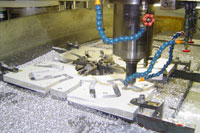 Milling Process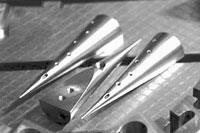 Air Nozzles

M & S Machine's milling department consists of machining centers for a wide range of capabilities. We use vertical machining centers, horizontal bore mills, and other conventional milling equipment. We can handle many sorts of machining processes on a variety of materials.

The machining centers at M & S Machine are the latest CNC models from the U.S. and around the world, (HAAS, FADAL, SNK & OKUMA). We are capable of close tolerance machining of stainless steel, aluminum, cast iron and steel, and most any ferrous or non-ferrous metal.

The center piece of our milling department is The SNK RB-2N, with dual pallets each with 11,000 lbs work load capacity. (Travel ranges: "X" 150", "Y" 60" "Z" 34"). The SNK is equipped with a large capacity tool magazine of 60 tools, allowing us to machine a variety of jobs quickly and efficiently.


Complete Metal Fabrication Job Shop
Small Precision Parts to Medium Size Weldments
Rapid Turnaround
Steel
Aluminum
Stainless Steel
Copper
Exotic Metals